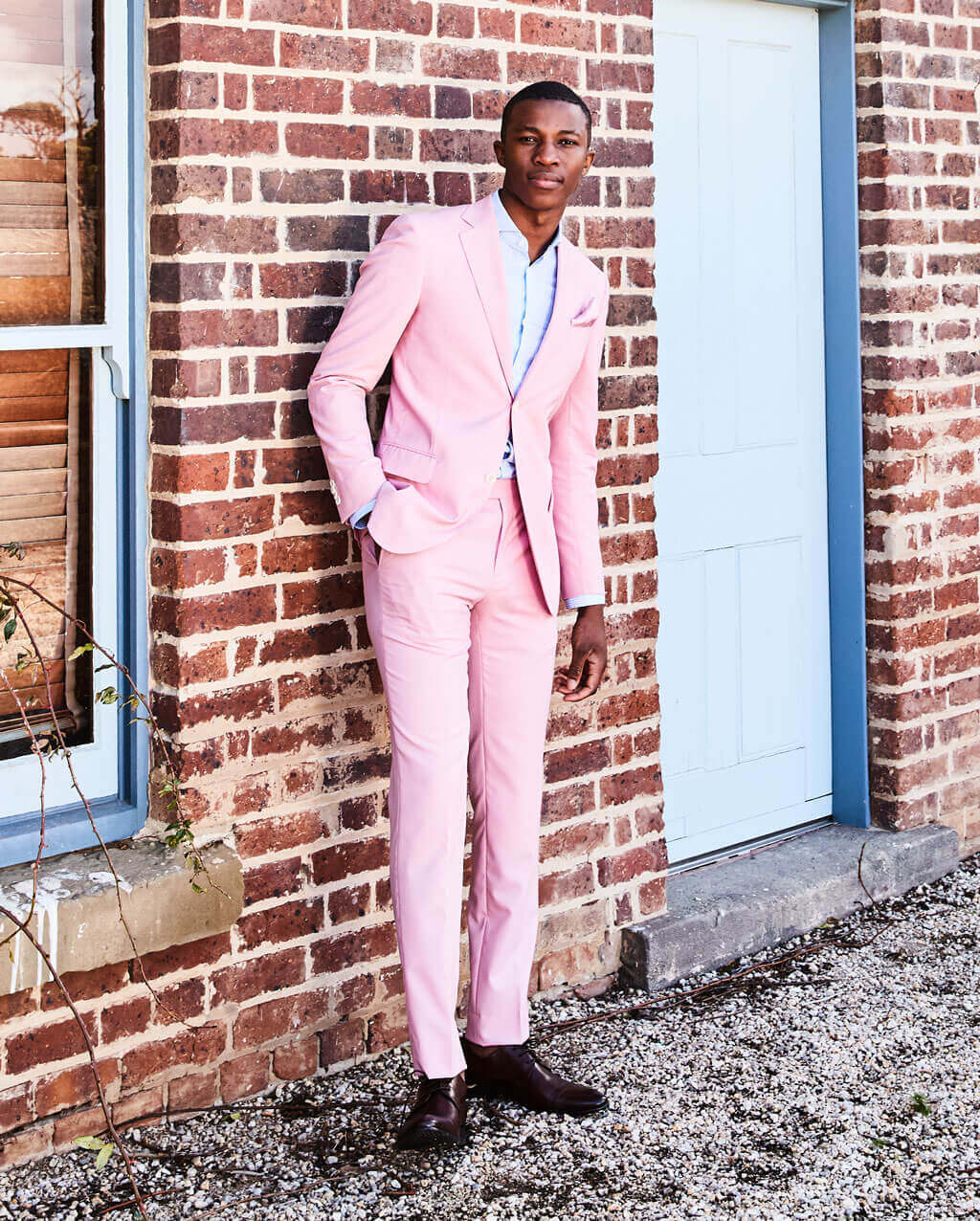 Suit Alterations Brisbane
What makes the perfect suit? Is it the fabric, the colour, the texture or maybe the price tag? While all these factors play a part, the most important factor when it comes to finding your perfect suit is the fit. Just like an expensive car looks cheap if not looked after an expensive suit will miss the mark every time if it does not fit correctly. At Black Jacket Suiting we ensure that our clients are armed with the knowledge of what their shape is, how a suit should fit to complement their style and boost their confidence, and how they should look after their suits to maximise their investment. We do all this while providing pricing and quality options to suit every budget from entry level to premium grade.
Black Jacket Suiting Tailoring
During any consultation with Black Jacket Suiting you will be provided with bespoke advice on what products and sizes are best suited to your build and desired cut. To further this experience your stylist will efficiently and effectively fit your suit to minimise the required alterations. We achieve this by providing a diverse product range which offers multiple cuts from skinny to big man as well as short, regular and long fittings suits that accommodate for the widest range of body shapes in the market.
Collect Your Perfect Outfit
From start to finish our processes are seamless and streamlined to ensure you get your perfect suit in the shortest amount of time. Whether it's off-the-rack or custom we ensure we cover every pitfall to guarantee you get the correct fit for your shape and feel confident and comfortable in our products.
At your consultation your stylist will walk you through and pair our many different brands with your requirements providing you with options and tailored advice along the way. Once you have selected a cut, colour and style you will be fitted in a sample size to get a gauge of how the suit will fit. From there your stylist will suggest necessary and supplementary alterations recommended for your suit; you will be pinned up in this sample garment to gain an indication of the final result and make a decision on which alterations you desire to complete.
Once this is completed, we recommend that we order your new suit and see you again for a fitting in your new product before sending to our skilled tailors. However, in the event you are time poor or cannot come in for a second fitting we are able to use the sample suit as a guide for our tailors to complete your desired alterations. This results in the next fitting being a collection of a fully altered product and allows you to cut down on overall time.
As part of our commitment to ongoing exceptional customer service and with many of our clients being repeat customers; we keep a track record of purchase history with us. This allows us to provide you with sizing advice if you have any body changes as well as styling advice so you can proactively and most practically build your wardrobe without doubling up.
Suit Care By Black Jacket Suiting
As part of your Black Jacket Suiting experience you will be provided with advice on how to care for your suit in order to maximise your investment and the longevity of our products. It is important to keep in mind that suiting is generally composed of natural fibres (wool) and as such are technically perishable when it comes to cleaning products.
The process of suit care comes down to a couple of key factors; diligence when storing and avoiding dry cleaning too often. If these two factors are maintained you will ensure that that your suit will not degrade quickly and maintain a new look for a longer period. Below are some tips on how best to diligently care for your suit:
Suits should be dry-cleaned sparingly. Otherwise, it can go shiny from the chemicals used in the process. Use a reputable dry cleaner and identify and spots or stains that may need special attention.
If you do not own a garment steamer most woollen suits can be refreshed by hanging them in a steamy bathroom. Moisture from the steam will remove wrinkle and aerate the fabric.
Brush your suit lengthwise after wearing to remove surface residue and dust.
To remove odours, hang your suit out in fresh air on a shaped or padded hanger.
Especially when it comes to business attire the suit will suffer from continuous wear, be sure to give your suits a rest and rotate your wardrobe.
Before storing or dry-cleaning, remove belt and empty pockets to avoid sagging and bulging.
Following these easy steps will ensure that you maximise the life of your suit and continue to look your best whenever you wear it.
Most suits are naturally stain-resistant and many common stains can be easily removed, but it always pays to act quickly to prevent stains from setting into the fabric. Garments with stubborn stains (including paint, nail polish and dyes) should be taken directly to the dry cleaners for wet treatment as soon as possible. Otherwise, we recommend you use the following stain removal techniques:
Can often be removed by rubbing white bread over the stain with a firm gentle motion. Failing this rub gently with a cloth soaked in turpentine or dry-cleaning fluid and rinse with mild soapy water.
Quickly dab with a damp sponge to remove excess blood; then dab very gently with undiluted vinegar followed by cold water.
First lightly scrape the surface of the stain to remove any excess oil. Then gently sponge with dry-cleaning fluid.
Sponge with cold soapy water.
Remove excess liquid by gently dabbing with a sponge.
Immerse the affected area in cold water as soon as possible
The Fitting Room on Edward is Queensland's largest and most trusted suit alterations tailor. Their specialty is the alterations and styling of men's suits. They are reinventing the alterations industry.
Instead of being the traditional seamstresses, they are the first alterations business in Australia to teach men how suits should be worn. Black Jacket Suiting clients are armed with the knowledge of what their shape is, how a suit should fit to complement their style, boost their confidence, and how they should look after their suits to maximise their investment.