Meet Clarah, fondly, and well-known as the 'Best Celebrant Ever', an epithet earned not through idle boasting but rightly bestowed upon her after presiding over an impressive 1900 weddings across Australia. Clarah strives each day to live up to the reputation encapsulated in her playful moniker.
When couples entrust their special day to Clarah, they receive not merely a service, but a dedication that is all-encompassing. She is wholeheartedly committed to ensuring that the wedding planning experience is not just a process, but a joyous journey. Her guiding hand ensures a seamless, organised, and engaging path to the altar, infused with a personal touch that mirrors the intimate essence of the ceremony itself. 
Never one to steal the limelight, Clarah brings a sense of fun to her ceremonies, but refrains from anything that could distract from the couple's special day. The focus remains on the couple, their love story, and the guests sharing their joyous moment. The post-ceremony reception and the dance floor are left to command the wild and whimsical energy, while Clarah ensures the ceremony itself remains a perfect blend of sophistication, timelessness, and modernity.
If this sounds like the approach you envisage for your wedding ceremony, Clarah is ready to discuss your special day further. With the 'Best Celebrant Ever' at your side, your wedding is bound to be an event that reflects your personal style and creates lifelong memories.
Ready to initiate that first step?
It waits at bestcelebrantever.com.au.
Remember, a perfectly tailored suit isn't just attire, it's an experience. Book an appointment today, and let us be a part of your extraordinary journey.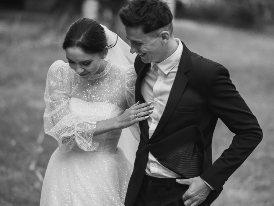 Blog Title Will Be Here : Long Content Also for 2nd Line...……..
Blog Title Will Be Here : Long Content Also for 2nd Line...……..