A weekend getaway- a perfect opportunity to relax and unwind, explore a new or familiar place and consume a significantly larger amount of food and drink than usual. All of this comes with the added bonus of not bumping into people you know and forcibly engaging in painful small talk whilst nursing your food coma from aforementioned feasting.

But no matter what your travel style is, packing for your getaway is likely to be at the top of your 'most-dreaded' list. Travel light and avoid paying baggage fees, by fitting all your weekend supplies into a carry-on bag. This guide excludes necessities such as undergarments and toiletries, and instead focuses on the key clothing items to pack to ensure that you kill it in the style stakes during your entire trip. Depending on the location and specific climate, certain items may need to be added or subtracted but have a read of our general guide below to avoid any last-minute packing frustration.
Bring two clean dress shirts- one in white and one in your favourite colour or print. Paired with two ties you potentially have 4 different shirt/tie combinations to cover every possible event and for very minimal packing space. A lightweight sweater will also come in handy, simply to throw on during the day or use as a layering piece when the temperature levels drop.
A pair of well-fitted dark wash jeans is a double-duty wonder, as they are comfy enough to wear on the plane (and save on space in your bag) but also perfect for your daily adventures. Pair them with your sweater, or throw a blazer over the top for a more dressed-up look. Depending on your proposed night time antics, a smart pair of trousers will step in for the jeans for a dressier occasion.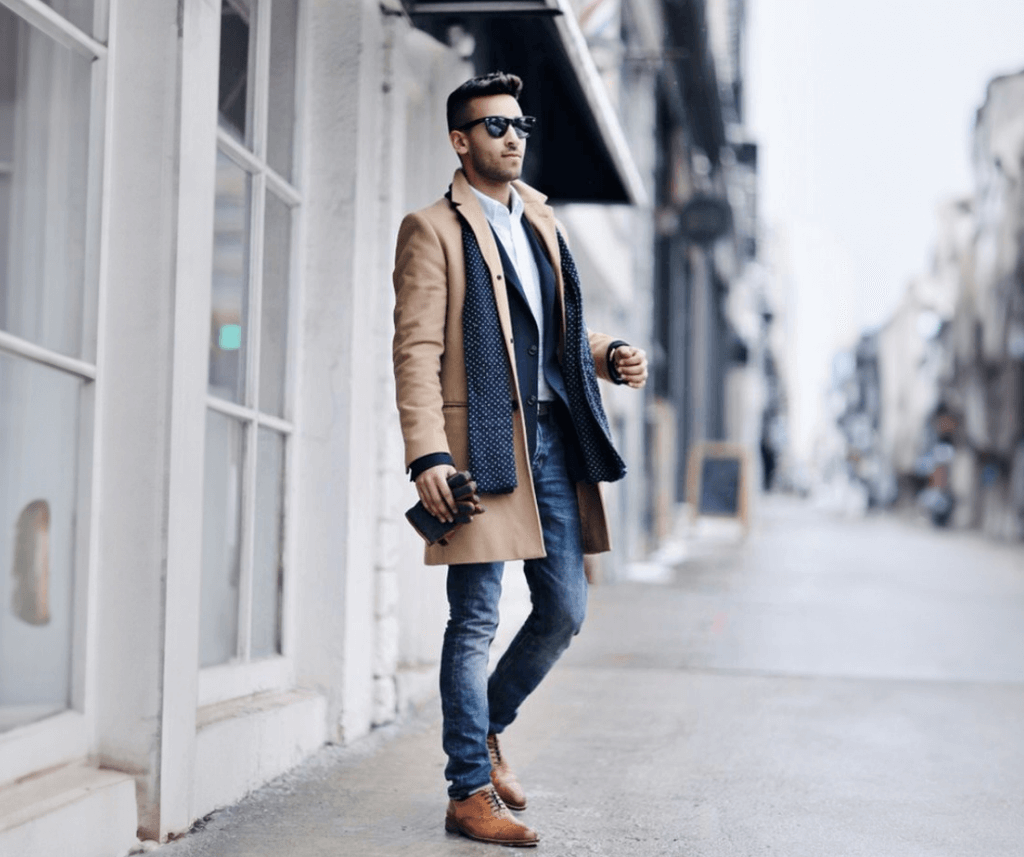 The easiest way to elevate your outfits from boring to suave is with the simple addition of a great coat. A double-breasted style in black or grey with minimal detailing is your best bet, making it easy to throw it on when the weather gets a little chilly. For the night, pack a versatile, neutral toned blazer. Blue or grey are our top picks for effortless colour coordination, or if you are feeling a bit more daring, opt for a blazer made from tweed fabric.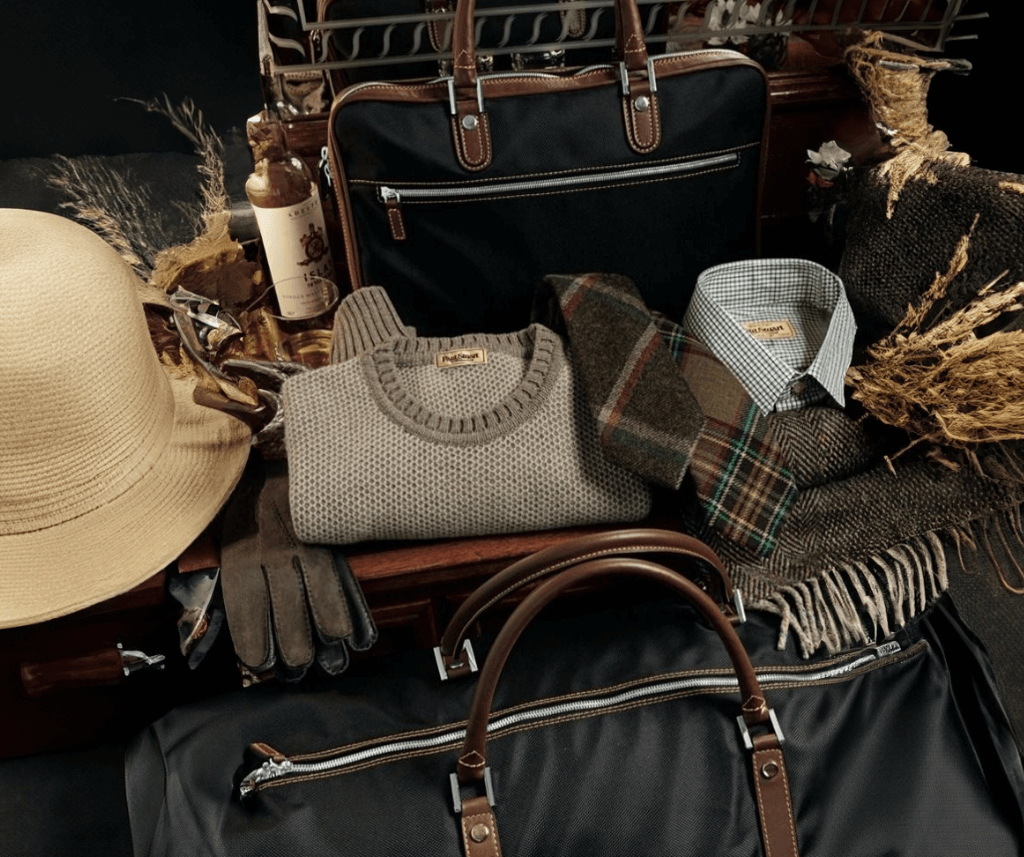 Polish and shine a pair of brown oxfords before you leave and you will have a pair of shoes that can coordinate beautifully with everything in your bag. Save on bag weight and space by wearing them on the plane ride. For the day, pack a pair of casual boots and throw in a scarf to complete your outfits and fend off any brutal winds.
Happy holidaying and stay tuned for a summer weekend getaway packing guide coming soon!